Is your current WordPress site giving you headaches? Do you need do implement some new plugins, add content or resolve an issue? We excel at solving problems. We offer monthly maintenance packages or hourly support. Get in touch with us by filling our Support Request Form.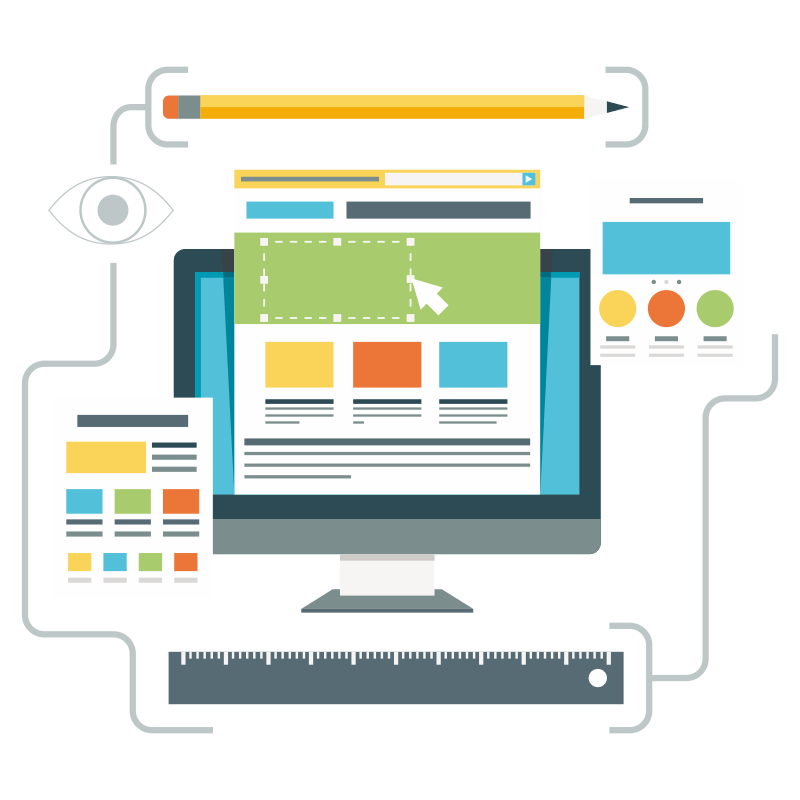 Do you plan a Web Presence?
We are happy to help you with your new digital identity. Let's say you need either a digital business card, a complex Website with additional functionality or integration in existing systems. Do you have a concrete project where we can step in and support? Fill out our project inquiry form by pressing the button below and let's get started.
In four steps we show you our success concept
Like building/renovating a house we start with a solid plan. First, we analyze the CMO and FMO after that we plan how to achieve our goal together.
After the analyze & planning phase we continue by sketching and prototyping the solution. Our focus is to reach your goal and have happy and recurring partners.
In the third phase we focus on accomplishing your goal and complete all acceptance tests successfully. Let's go live and celebrate!
After our successful journey we are happy to assist and support you with the maintenance of the website and all further requests.
We can support you with
the following services
Take a look at our service offer.




An extract of our projects
Here is an excerpt of our completed projects:
ITWESO IT & WEB SOLUTIONS e.U.
Who is behind the scenes of ITWESO
We are happy to assist you to reach your goals!
Did we spark your interest?
Contact us still today!
ITWESO IT & Web Solutions e.U.
innovative. - digital. - solution-oriented.
Our focus is developing your perfect solution.
Herrnkirchengasse 23/2, 2500 Baden